Well-Being Summit 2013
It is that time of year again! The annual Healthways Well-Being Summit is upon me. This year the summit is in New Mexico in Santa Ana Pueblo. My talk this year is about a topic I have been exploring over the past few months as we look out into the next few years of behavior change software design: The Next Frontier of Behavior Change - Identity For the past three years, MeYou Health has...
On Living With Kids
My wife Maureen sent me this snippet from a blog she reads that has a Living With Kids feature. This is from Karey Mackin: Q: How would you describe your aesthetic? Did it change when you added kids to the mix? A: If our girls had never happened, Pat and I would live in a sleek contemporary with zero clutter. All white. If you came over to our house, you'd gasp at all the cutting-edge gadgets...
"Part of knowing how to think is knowing how the laws of nature shape the world..."
– Neil deGrasse Tyson
"When I was growing up, my dad would encourage my brother and I to fail. We would..."
– Sara Blakely –  Founder of Spanx (read more quotes on success)
Gamification is serious business, in Pharma Voice
A while back I gave a short interview to someone working on a gamification piece. As these things go, I often forget about them, only to be surprised later that they actually appear somewhere online!  The February 2013 issue of Pharma Voice has my picture in it along with some quotes. I continue to see gamification as a strong set of patterns for encouraging social experiences. Gaming...
The Secret Door?
The Secret Door is presented by Safestyle UK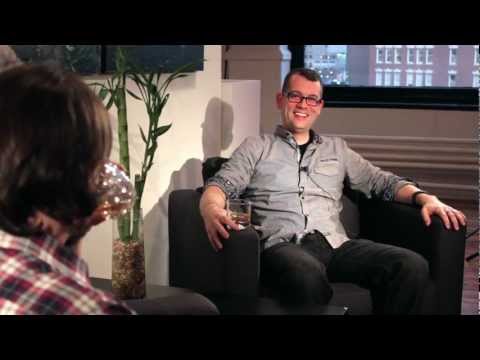 My DartTalk - Can Insurance and employers drive...
Cort Johnson asked me to give a DartTalk tomorrow (Jan 22, 2013) about my experience running product development at MeYou Health and the challenges and successes we have had working with insurance companies and employers to distribute health and wellness programs.  The main reasons I took the Head of Product job at MeYou Health was because it was an opportunity to 1) Build a team and product...
"People are frightened of themselves. It's like Freud saying that the best thing..."
– Marilynne Robinson Be mindful of the entire spectrum and the cycles of it in your life. 
What is a product manager?
Jeff Bussgang as put together the best slide I have seen that defines my universe: (Taken from Jeff Bussgang's talk on Product-Market Fit) Out of all of those… I will say that I am weakest on the process/detail-oriented part. I think it is a Poet v Librarian issue…
I completed a metric century ride (100k)
100k ride complete! Here I am in the cold weather get-up. I have always liked biking. This fall I stepped it up a notch and started doing quite a bit more riding to work during the week with some longer rides on the weekend. Since I started my riding late in the season, I wanted to accomplish something big before the snow set in. I originally thought that I would try and conquer 100...
Ruckus run complete!
Last week I participated in a Ruckus Run! It was a three mile obstacle course held at the Marshfield Fair Grounds outside of Boston. The photo above is me along with David Larrabee who I ran with.  It was a lot easier than I thought it would be and I was happy to find out I am in pretty good shape after all the biking and running I have been doing lately. My favorite obstacles were right at the...
Reading Future Perfect by Steven Johnson
What is Future Perfect about? Steven Johnson's Future Perfect makes the case that a new model of political change is on the rise, transforming everything from local governments to classrooms, from protest movements to health care. Johnson paints a compelling portrait of this new political worldview — influenced by the success and interconnectedness of the Internet, but not dependent on...
Reading Outliers by Malcolm Gladwell
This has been on my reading list for quite some time. I tend to move back and forth between fiction and non-fiction. After finishing Cloud Atlas (which I also need to post about!) I was due for some non-fiction… so here we are.  In short this book can be summed up in two words: Work Hard Gladwell works to convince the reader that when it comes to nature vs. nurture, forget your...
I had fun at Fluxible 2012
A few weeks back, I had the honor of speaking at a UX conference in Canada called Fluxible. It was a great event organized by great people full of big personalities with big ideas. I came away extrememly optimistic about the state of the UX profession and the design industry in general.  I ended up being the last presentation of the day (no pressure!) and I think I did well.  Most of the...
New bike, new goals
I've been into mountain biking for quite some time. Two years ago I purchased a single speed road bike for commuting to and from work when I feel motivated. I put some clipless pedals on that and have been riding it around a bit. I also signed up for Strava because my brother and his wife in San Fran are using it to track their rides.  Showing that behavior is contagious, seeing their rides...
"I have three principles that I hope you share. First, I try to be fact-based...."
– - Ed Lazowska, Geekwire For more background on #3, read Outliers by Malcom Gladwell
I kickstarted my first documentary: I'm Fine,...
I have become slightly addicted to Kickstarter… not as much as some people… but more than many. I recently backed a documentary called "I'm Fine, Thanks". It is generally about a guy who isn't happy with his life… by all means he should be because he lives in America, in the suburbs with a house and job and a great family. But he feels incomplete. So he...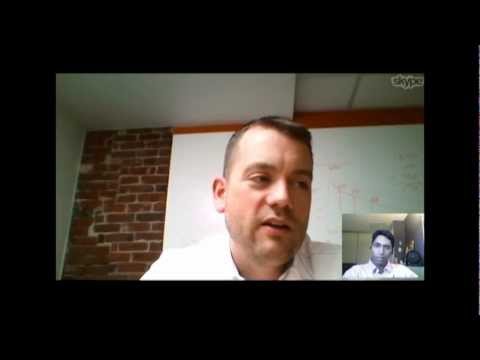 The Nike+ FuelBand seems to work for me
I've been using my Nike+ FuelBand for one month now (which they emailed me about!). It is probably a device that I have used the most consistently. There have been mixed reviews on it. Here are a few reasons why I think it works for me: I like wearing it on my wrist The wrist is a pretty convenient place to put the tracking device. I never have to worry about it going through the...
"Formality is so ingrained in much of our working culture that even though people..."
– - 37Signals Um… YES! We live in the Age of Chaos… and to thrive means to reduce barriers and amplify trust. Strip away the formalities and the true capability of a company is revealed. What would happen if your company stripped away all the formality? How many people would you really...
"HWAY is showing signs of traction with its MeYouHealth efforts but we would wait..."
– - A statement by analysts at Piper Jaffery talking about raising the HWAY price target That's right! Traction baby! Traction! More recognizable signings coming soon!
"…the people who will come up with creative solutions to solve the world's..."
– By Naveen Jain - Singularity University - Venturebeat The more time I spend in the health industry, the more I believe this. There is massive institutional and industry momentum. It takes a pretty fresh perspective laced with a bit of naiveté to find the fearlessness and optimism to be successful....
5 reasons why I like watching the Tour de France
(photo of me watching the tour, with a cocktail) I wasn't always a huge Tour de France fan. It was actually my brother Todd who got me into it a few years ago. I've been pretty hooked since then, making the time to watch most of the 20 stages each July. This year I happen to be traveling around Illinois with my family on vacation so I found myself watching the various races in many...
"One of the biggest hurdles … is the balance between needing documented proven..."
– Brad Weinberg, MD, co-founder of NY-based health tech accelerator Blueprint Health talking about the challenges of mHealth. MeYou Health was created specifically to solve this by obtaining an engaging solution first, with clinically validated outcomes second… much like internet start ups often...
We discovered the Higgs Boson together!
I've been reading everything I can about the amazing discovery of the Higgs Boson. The standard model is perhaps the most amazing accomplishment of human science, and the last missing piece has been found! It has taken decades of compounding scientific effort, and billions of dollars of government funded research.  The discovery of the Higgs is justification for me why governments exist....
Reading Wool - By Hugh Howey
Wool is one of those books that surprised me. It started as a short story that the author Huge Howey published to the Amazon Kindle marketplace as a $0.99 short story. The popularity of that short story grew, and Hugh just kept writing… expanding it into a six part series that culminates in a novel-length conclusion. It is truly a story of self-publishing success. Write something good. Let...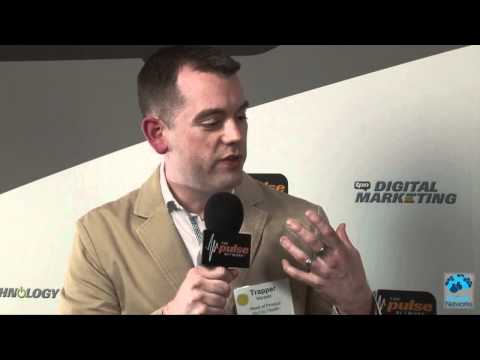 Reading the web with "If This Then That"
I use my email for everything. It is by far where I spend the most time, and I have developed many systems to ensure that my Inbox is almost always near zero. Lately I have been using a cool product called IFTTT.com (If This Then That) to flag and capture things that I want to read for later. I am a queue person. I found myself having more and more queues scattered around the web and with two...
Success at the Healthways Well-Being Summit 2012
Last week was the annual Healthways Well-Being Summit out in Boulder, Colorado. I was asked to present on the work we are doing at MeYou Health. You can see that presentation in this video. My talk starts at the 2:00 minute mark! As I mentioned in the talk… there are well-being activities scattered throughout the days of the conference. I signed up for an "advanced" mountain...
2 tags
My new jam of the moment.
Well-Being Summit 2012 here I come!
, I don't really mean for this blog to all be all about speaking engagements… it seems like it is a lot of that lately. That is because it is spring… and that is always what seems to happen this time of year. So I am off the Healthways Well-Being Summit in Boulder, Colorado. Last time I raced armadillos (and came in second!)… what crazy adventures will take place this...
Speaking at the Activate Networks Summit May 8th...
(sneak peek of my talk!) I have been invited back to the Activate Networks Summit this year to present on our work at MeYou Health on Daily Challenge using network science. The topic of my talk is: How a Support Community Drives Online Product Engagement In 2010 MeYou Health launched Daily Challenge, a light-weight intervention designed to engage and drive well-being improvement. Over the...
Watch
The video of my talk from HXD 2012 has been posted. Check it out! The topic was "Three Useful Schemas in Health Product Design." I've also added this to my master list of presentations, so check those out as well!
"Don't give up (you're on the right track)"
– by Seth Godin This is something I needed to hear and Seth Godin just happened to publish an article about it that same day. It is easy to get into a sisyphean mindset when faced with overwhelming challenge. Sometimes you have to stop and remember that it is all worth fighting for. All of it.
On a panel at MassDigI Game Challenge
On April 13th (FRIDAY THE 13th Oooooo!) I am on a panel at the MassDiGI Game Challenge. It is a multi-day event where the first day is full of talks, panels, etc, and the following two days is a game jam.  I've been asked to participate on a panel about "Games for Good": 12:45 pm: "Games for Good": Successful games go beyond entertainment. Learn more about the growing...
Height Matters - A new "quantified self" product...
Hey everyone, I wanted to post a little sneak peek of a new product we are launching soon at MeYou Health. It is called "Height Matters" and it is our entry into the true Quantified Self space.  As you may know, your height is an important part of your health. After all, your height and your weight are critical measures that make up your Body Mass Index (BMI). In turn, your BMI links...
Attention Mechanics - HXD 2012
My talk at the Healthcare Experience Design conference was a success. From what I gather, it was well received, but it was a success for me in that I feel good about what I presented and the great work we are doing at MeYou Health to really build, bring to market, and validate a lightweight population health intervention. Here are the slides form the talk: The core of the talk were laying out...